The first month has proven challenging, as expected.
When I was younger, the first 3-5kg were easy to be shed. Now (I am 43) I noticed that I have to put great effort into half the result. Never mind, it will take longer, but I will get there!
Here is how it went.
1st January 2020 — 83.3kg
1st week — 83.3kg
2nd week — 81.9kg
3rd week — 82.6kg
4th week — 81.4kg
31st January 2020 — 81.0kg.
Total weight dropped 2.3kg
It seems a steady drop, but it wasn't. If I hadn't done this so publicly, I'd have probably given up already. The path has been full of traps and still will be. So let's analyse each problem.
Week one – on holiday
The first-week main problem was that I was abroad on vacation (specifically Villa di Gargnano, Lake Garda, BS, Italy), and therefore I have just tried to limit the quantities, with very scarce results. In fact, I haven't lost anything at all!
How will I deal with it in February, when we will head to France for a week in the Pyrenees? I will keep you posted.
Week two – Belated Christmas dinners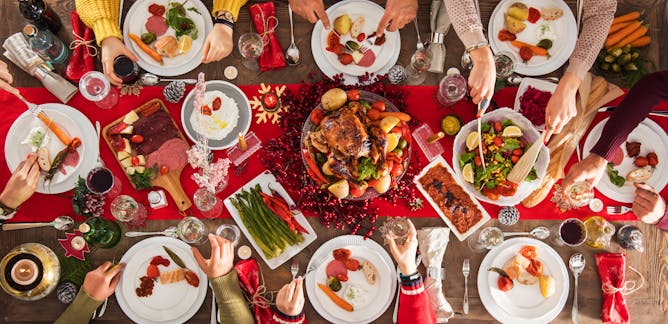 The second week presented itself with one of my biggest issues: parties, dinners, and meetings. In particular, we had a belated Christmas dinner with some friends we couldn't meet earlier. I have done my best to work on quantity control. I will write a post on that so stay tuned. Despite the lunch, I managed to keep ongoing. Results were not encouraging, but still… I've managed to carry on!
Week three – business trip
The third week was quite challenging indeed. We attended the world's biggest bakery fair — Sigep in Italy. Before leaving, I had it all planned and the strategy was… portion control. Well, we can say we tried, but not too hard! Yeah, big fail here, as we overate a big deal. Anyway if you happen to be around Rimini, pay a visit to Bastian Contrario but make sure to book in advance and to go with an empty stomach!
Week four – mum visit
I asked my mum to look after Uly (Editorial Note: Pamela's son). And with mum comes the food, and the restaurants dine out… We went to a delicious Chinese BBQ next to The Pizza Room in Poplar that I thought was Korean, but there we are… We have balanced this with a few days of Slim-Fast.
Week five – lazy steady- the importance of empty cupboards
This is my last week. One issue I had to face this weekend is boredom. I rarely have the time to relax at all, so I am not used to spending time on the sofa watching movies. And I noticed that I couldn't refrain from binging and snacking all day long. Luckily my cupboards are pretty depressing, so I comforted myself with rice crackers instead of Nutella, crisps, and ice-cream.
I am today 81.4kg and 4 days to go! I will update it on Friday. Wish me luck!